Stationary batteries
Stand-alone applications
Solar and Wind Energy Storage
Self-Consumption
Marine applications
Robotics and AGV
Industrial Vehicles
E-Mobility and Last Mile
For over Seven years, we design and market power batteries Lithium-Ion in the field of electric traction, energy storage for business applications. We Specialized in the field of LiFePo4 (Lithium Iron Phosphate) and Lithium Nickel Manganese Cobalt (NMC), we offer various BESS in various domains:
LITHIUM-ION STATIONARY BATTERIES
Sanvaru provide solutions for stationary applications (electrical energy storage). The new storage technologies based on Lithium-Ion batteries are designed to be operational for many years maintenance free.
We specialize in Lithium-Ion battery storage for residential, commercial and utility scale and E mobility Sector and various applications
Lithium-ion batteries for stand-alone applications
Lithium-ion battery technology in stand-alone applications provides high operating life, very low maintenance, and lower operating costs than standard battery technologies. LFP (LiFePO4) technology, which can operate over wide temperature ranges, is a consistent choice when return on investment is a key element of a project. The small bulk packaging allows positioning Li-Ion batteries close to final equipment, limiting losses to the electrical connections (ie: pole mounted equipment, road signage, street lighting, CCTV, telecommunication relays, etc.). Standalone batteries are typically based on lithium-Ferro-Phosphate, due to their long service life and small footprint.  For more information about Lithium Iron Phosphate technology, you can read articles regarding this technology.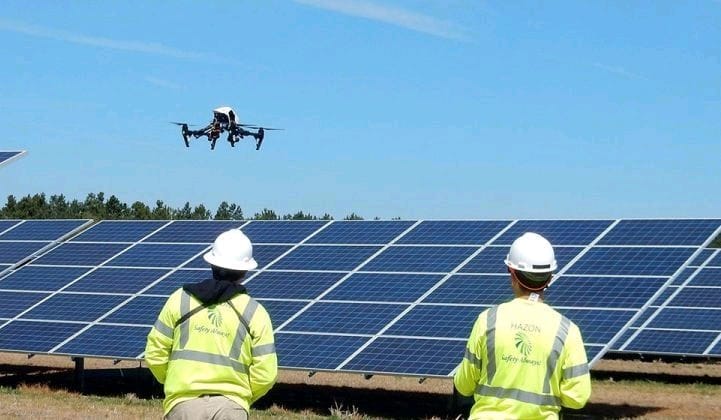 We offer flexible and modular solutions to meet all types of applications (voltage, capacity, sizing). The implementation of these batteries is simple and fast, with direct drop-in of legacy battery banks.
Solar and Wind Off Grid systems
The batteries used to store solar and wind energy are currently mainly lead-acid batteries. Short lifespan and low cycle number of lead acid batteries make it a weak candidate for environment and cost efficiency.
Lithium-Ion batteries allow to equip solar or wind "off-grid" power stations, replacing the legacy banks of lead-acid batteries.
Benefits :
A lifetime (number of cycles) well above the lead-acid batteries (over 1500 cycles at 90% depth of discharge)
Footprint and weights 2-3 times lower than lead-acid
No maintenance required
Compatibility with installed equipment (charge controllers, AC converters, etc.) by using advanced BMS
Green solutions (non-toxic chemistries, recyclable batteries)
Self-consumption and self-sufficiency
Anticipating the evolution towards self-sufficiency, Sanvaru has decided to turn to Lithium-Ion storage batteries associated to independent systems of energy production.
All over the world, small districts will sparse population and often rugged geography are beyond the viable reach of the regional grid system. And many countries suffer from power outage too. Stand-alone renewables are the obvious solution. But electrifying remote areas means to provide a long masting solution with a reliable storage item and very low maintenance.
Lithium-Ion for Marine traction
Like electric and plug-in hybrid vehicles, Lithium-ion technology is positioned as the technology of choice for marine vehicle traction. Lithium batteries are now able to replace the use of diesel fuel, allowing ship operators to meet emission restrictions and cost reduction targets.
Marine traction requires meeting strict criteria in terms of the safety of on-board systems, but also the reliability and robustness of equipment.
Once again, the safety and very long service life of Lithium Ferro Phosphate technology makes it an ideal candidate for this type of application.
Our Power Rack System LI3 initially designed for stationary energy storage, has been redesigned for use in passenger boats.
Lithium traction for robotics and AGV (Automated Guided Vehicles)
Robotics is becoming more and more omnipresent in our daily lives. Robots and AGVs (Automated Guided Vehicles) are serving us more and more every day and must be autonomous to accomplish their mission.
Sanvaru Systems designs batteries for robots and AGVs. Our customers expect high-capacity, lightweight and space-saving energy reserves for their robotic systems.  Life expectancy and reliability are two key elements for robots and AGVs to be available 24/7. Fast or partial recharging, boost or tethering charge, many options are possible with Lithium-Ion to make the systems operational at any time. Our product range meets the vast majority of the needs of our customers who design robots or AGVs. The modularity of these products are key elements of success for the integration of the battery system into the final product. Our customers appreciate the possibility of assembling small unit modules, to obtain systems that can range from 12V to 48V for our Power range and several hundred volts for the Li3 Module range.
Lithium for Industrial Vehicles and Heavy-Duty applications
Industrial vehicles require very high energy capacity to be operational at any time and over a long operating period.
The modular batteries designed by our teams are able to equip a few kilowatt hours for small industrial equipment, up to several Mega-Watt hours for heavy industry.
Lithium for E-Mobility and last Mile
Mobility is at the heart of our lives. The new environmental rules are an opportunity for everyone to live better on our planet.
Our designs solutions to switch to electricity easily.
We equip many commercial vehicles, recreational vehicles, industrial trucks, last mile delivery vehicles with our "off-the-shelf" products: …………………and ……………………..
These products can be immediately operational in the vast majority of electrification projects. The technical study and prototyping stages are reduced to a strict minimum and are most often just bad memories.
Custom Lithium-Ion batteries
Sanvaru Systems specializes in the custom design of Lithium-Ion power batteries. Our expertise allows us to design and implement solutions that meet the specific demands of our clients. The most common integration needs are tailored to a specific environment (operating temperature constraints, shape or size packs, resistance to vibration and sealing, etc.). Our approach addresses a structured methodology:
Select cells that meet the constraints expressed (size, power, energy density, etc.)
Design any external systems (cooling, heating, ventilation, charger, etc)
Design of the outer casing (housing, protection, insulation)
Battery Management System integration
Prototyping and tests in our workshops
Certification and Production
In order to provide the best product, we use only selected battery elements from reputable global suppliers. Battery cells, BMS and peripheral systems are trained and tested in-house before being released for production. We guarantee a very high level of safety of our products. The drastic selection of elements allows for high performance batteries, with a very high lifetime.
Contact us now to discuss your project !
Battery Management System
Battery Management System Lithium Ion
A BMS (Battery Management System) is essential in a Lithium-Ion battery system. This device manages a real-time control of each battery cell, communicates with external devices, manages SOC calculation, measures temperature and voltage, etc. (see key features on the right bar). The choice of BMS determines the quality and lifespan of the final battery pack.
Our BMS technology is a totally modular BMS solution, allowing you to build a very large capacity or power battery from unit "energy bricks".

The configuration of a battery is done in a completely software-based way, whether for sizing, configuration but also operation and real-time monitoring.

All operating parameters can be configured according to the expected characteristics of the battery (peak power, average power, maximum DoD level, precharge of the system to be powered, and much more).

The deployment of a system using BMS technology is therefore very fast, and requires very little design (NRC) or prototyping costs before going into production. As certification is carried out at the level of the unit "energy bricks", the final system benefits from the certification of the modules.

BMS can be embedded in medium power applications (e-mobility, off-grid and standalone applications, robotics & AGV, etc.).

For stationary batteries or high power traction batteries, BMS is a must-have technology.
Scalable BMS system : Key Features
Cell and Pack voltage
Cell and Pack temperature
Current measurement by shunt and Hall effect sensor
Hundreds for battery modules in series/parallel
Cell Protection
Thermal Management
Balancing passive or active
Redistribution (active balancing)
Precharge system
Life-Line for safety feature
Accurate State of Charge (SOC)
Accurate State of Health (SOH)
Depth of Discharge (DOD)
Internal Resistance
Residual Capacity
Communication by CAN bus, CAN Open, RS485, RS232, Ethernet, WIFI, 4G.
Charger Management using CAN Bus
Cloud-based Data logging using API REST